Build Anything Visually
From creating a lovely ambiance to offering the best menu for a lovely dining experience, every aspect has to be managed to perfection to achieve the best results. Your restaurant's web design should also be a reflection of the effort that has gone into creating that signature dining experience. Divi – a powerful drag drop website creator allows you to do that with ease.
While getting just the right mix of ingredients to whip up that perfect dish for your patrons might be a difficult task, getting the right mix of elements to build the perfect website with the best restaurant theme just got a whole lot easier with Divi. Divi is a fast, simple and convenient best WordPress theme builder that will help you build your dream website for your restaurant in a short time.
Real Time Design
A dish once made can seldom be changed. Fortunately, websites are editable. Divi makes editing easier with real time design, that is, the changes you make in your site will be reflected back to you in the project instantly. There would be no delays, and you get to enjoy maximum accuracy.
Just Click & Type
The text will obviously be added everywhere in a website. It is after all the basic building block on which websites are primarily built. For such an important element, opening up a separate settings panel each time you need to add it to a page seems like too much work. Divi does away with this practice; all you need to do to add text on your best restaurant website template is click and point at the exact location.
Customize Everything
With Divi, customizing is key; It is one of the key factors which make Divi the best WP theme for restaurants. Each and every element that you use to build websites can be customized as per your preferences, be it adjusting fonts and sizes, or change colors or even applying custom CSS properties.
Responsive Editing
While editing has been made a whole lot easier, what about the process of actually reviewing your edits to see if they're doing the job well? Fortunately, Divi thought of that too and gives you live responsive previews for your edits. Additionally, it lets you apply custom changes to mobile breakpoints.
Organize With Ease
Organization is important when it comes to building neat websites. Without some form of organization to hold your content, everything looks cluttered and in a mess. Divi lets you add rows, columns, adjust column sizes or types, and then automatically organizes everything neatly to build the best restaurant WordPress theme.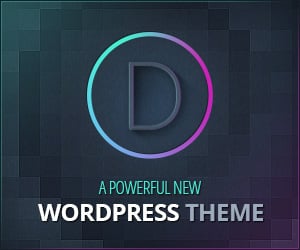 Global Elements
Some elements of your website might be common across various pages, such as your header or footer. These elements can either be attached to each page separately, or you can just simply add them once and sync them across multiple pages. This makes them global elements and makes editing much easier for you only need to make changes in one location for the effects to be visible everywhere.
46 Content Elements
With so many different elements at your disposal, you simply can't go wrong. It's like having all the ingredients you could possibly want in the world, making it impossible for the dish not to turn out great. Divi is one of the top WordPress themes that offers 46 different elements to work with, each with its own unique functionality.
Import & Export
Whenever a chef accidentally makes a stellar dish, he makes it a point to note down the recipe so that he can recreate it in the future. Divi gives you a similar flexibility of saving your layouts so that they can be used later to make best WordPress themes. Or, you can simply search and download a layout that you like from the web.
Little to No Loading
Building a restaurant takes time, for there are so many things to take care of and look after. Fortunately, Divi gives you no delays as far as loading times are concerned. No page refreshes are required, and there's absolutely no loading periods of any kind.
Pre-made Layouts
If you're facing troubles finding layouts, Divi has got a fantastic solution for that too. Simply utilize one of the more than 20 layouts that come packed with the builder. Each of these layouts has been designed keeping your need to build an awesome WordPress theme in mind and will work best for your restaurant website.
The Future of WYSIWYG
In-line Editing
Adding text is easier than ever before. Simply click and point at the location you want to add text at and start typing without worrying about any separate panels. Divi, being a reliable WordPress theme automatically adjusts and aligns your content so that everything fits together perfectly.
Draggable Widths
Resizing and moving content can be a difficult task in most builders. It can be tough to know just where to position your elements so that everything looks proper. Thankfully, Divi makes some of your work easier with an easy to use WordPress theme feature. All you've to do to resize or move content is click and drag. This way, you get to have beautiful white space wherever needed with drag and drop WordPress themes.
Customizable UI
Customization is something restaurant owners are not unfamiliar with. Recently, a lot has been said about not just the food in eateries, but also the ambiance they manage to create inside their establishments. Obviously, it all comes with the right customization. Divi is the one WordPress website creator that offers a truly customizable interface.
Instant Content
You don't have to struggle at all to fit elements onto your screen. With Divi, you get a multitude of options. Add new rows, change column size, or change your table properties if that's what it takes to get a perfect organization. Plus, all operations including copy, paste or duplicate have instant results.
Responsive Editing
Create websites that are as functional on mobiles or tablets as they are on desktop computers. Young restaurant goers these days prefer hunting for quality eateries on the go, which is why Divi makes your websites responsive and builds flexible WordPress themes easily adaptable to various devices.
Drag & Drop
Organizing a restaurant takes time. Everything needs to be at just the right place so that your customers are satisfied. Same is the case with websites, except the fact that it doesn't take much time at all with the most flexible WordPress theme, Divi. All you have to do is utilize drag drop WordPress themes on your content. Plus, you can even zoom out to get a better view.
Elements for Every Occasion
Accordion
Accordion elements are great to consolidate content and save some much-needed space. Plus they look great too. Fit any number of toggle elements inside them to get a great visually appealing set of elements.
Audio Player
Many restaurants have their own theme music. Plus, you might have a live band at your place playing some signature tunes. Let your website visitors experience those too with Divi's audio player module. It lets users listen to music as they browse, and can even play podcasts.
Bar Counters
Stats are important for every business. Perhaps you want to record the number of visitors to your place for each day of the week for comparisons. Or, maybe you simply want to keep track of the sales you make. Bar counters are animated counters triggered by lazy loading with your WordPress theme maker that will do any of these tasks efficiently.
Blog
A restaurant is made famous when it is consistently mentioned of in blog posts and news articles. Compile and present your blog posts wonderfully and beautifully with Divi's blog module to create best WordPress templates, which also gives you various styles for presentation.
Blurb
Blurbs are fantastic combinations of text and images that are not just informative to the user but also quite visually appealing as page builder templates. They come in various sizes and are best used for listing out features of a product or dish when there are several of them.
Button
Buttons are essential. Be it for placing online orders, or to book tables; your users are going to require them a lot. Divi gives you a wide range of options to choose from. From different styles to different sizes, there's so much variety that you will be spoilt for choices.
Call to Action
Anything that deserves attention deserves to be the call to action module. For restaurant websites, the most common part of the website to use here is the part where you urge the visitors to place an order.
Circle Counter
This is simply another iteration of the bar counter, much even more fun and intriguing for your users. Display stats such as your sales, or the amount of footfall on certain days using these animated pie counters triggered by lazy-loading.
Comments
Let your users leave comments on your website. This way, you know what's working in your favor, and what needs to go. Divi gives you the flexibility to place comments anywhere on the page, and not just on the bottom of the post which is a major improvement as per WordPress template designers. Also, the advanced design settings can be modified to get new and fun ways to customize your comments.
Contact Form
Unless and until you let your customers interact with you, your business can't grow. This is true especially for restaurant businesses as customer feedback regarding the food and ambiance is what decided whether the eatery is going to be successful or not. Divi's contact forms can be placed anywhere and are great for interaction with the users.
Countdown Timer
Perhaps you're opening a new branch of your restaurant in an area, or are waiting for some big food festival to take place in your restaurant; a countdown timer works best to create user anticipation. Use this module whenever you want your visitors to know that something big and exciting is coming up.
Divider
Divider modules something WordPress theme designers swear by and are invisible margins that can provide some much-needed breathing room for your website elements. A restaurant looks cluttered if all the tables are stacked together. Similarly, a website is going to look messy and cluttered if all your elements are pushed up against each other. The divider module resolves this problem.
Email Optin
Three major mailing lists are already in league with Divi, and much more such fantastic integrations are coming soon. Thus, managing mailing is quite convenient with Divi and so is sending out group emails to all your subscribers.
Filterable Portfolio
Portfolios can be long extensive, which is why viewing the complete portfolio of a person is a difficult task. But if you give your users the option to filter through your portfolio, this can be a wonderful feature. Thankfully, Divi has the filterable portfolio module that allows you to build amazing WordPress themes, and your users view only those projects they're actually interested in.
Gallery
Gallery is the one element that is essential for all restaurant owners. Whenever someone decides to check up on a restaurant, one of the first things they look for is photos, to see if the place matches their expectations. Divi's gallery module provides the perfect place for displaying your images, with neatly stacked photos and attractive designs.
Image
Images are important for restaurant sites. You get to display your food and even your restaurant's internal architecture to your customers even before they've set foot inside the place. Thus, it is a great bid to attract customers and increase your sales. Images with Divi come in 5 different animation styles with Divi WordPress page template builder and are fun and engaging for your users.
Number Counter
Numbers counters are counters that are used to represent numerical data that you want to display to your visitors.  These counters are triggered whenever a pointer hovers over them and are a pleasant sight to look at.
Person
A restaurant is never run by a single person alone. It takes a whole lot of staff to effectively run a restaurant which includes everyone from the chefs to the waiters and more. The person module from Divi lets your visitors know these people from your team and the contributions they've made to your business.
Portfolio
Portfolios can be used to record major events or achievements that you may want to highlight and display on your website. These are offered in various forms or customizations such as those with sidebars and those without. You can even set the number of columns a portfolio is going to occupy.
Post Navigation
This module from Divi lets your visitors browse through your content easily without switching pages now and then. It gives you links that redirect to the next and previous posts so that a user can conveniently browse through your content.
Post Slider
If the post navigation links are not enough, Divi has an even more effective method called the post slider module. It lets you position featured posts at the top of the page and is best used with the blog module on a WordPress drag and drop theme. The posts appear in a slider format that is not just easy to browse with but also attractive to look at.
Pricing Table
This module from Divi is going to help you a lot if you're building a restaurant website. Display the prices for each of your dishes individually and conveniently with the pricing table module. It lets you control the features and pricing for each table separately, and even feature plans to help your sales.
Search
Your restaurant website is most likely going to be large and extensive. Let your users quickly search through the entire website to come across the text they're looking for, in your customizable WP theme. This can be accomplished using the search module which can be placed anywhere on the page with Divi.
Products
List all your cuisines neatly and systematically with Divi's products module. Each of them comes with a little bit of descriptive text and an image. The products are stacked up in separate columns and rows and can be accessed easily.
Sidebar
Sidebars are placed on either side of a page using top WordPress themes and can be used to contain relevant information like links, or various useful widgets. They can easily be included to any webpage and can be uniquely configured so that each one has some unique appearance or properties.
Slider
Sliders are fun elements that are used for easy viewing and make a page actually engaging. They come in various widths such as full or fixed, look great on top WordPress premium themes and also support different backgrounds like full video or parallax.
Social Follow
Restaurants or in fact any big or developing business can't survive these days without social media. These social profiles or pages are from where a significant part of the promotional activities take place. Divi lets you include profile links to all your social media accounts on your page.
Tabs
Tabs let you consolidate your content so that a lot of the content that would usually take up 2-3 pages can now be fitted neatly in just one. They look great and can be inserted into a column of any size. Any number of tabs can be created to improve the user experience.
Testimonial
You won't get customers in your restaurant unless you build a certain level of trust with them. And trust comes from letting your customers know you better. Let your customers know you better with Divi's testimonial module which almost all best WordPress theme designers make active use of. With Divi, you can add testimonials to your join and sales pages.
Text
With Divi, you get no restrictions whatsoever on placing text. You can add it anywhere on the page. Just tap on the location where you want it and type away. Combine your text with other modules from Divi and make your page truly dynamic.
Toggle
Toggles are an excellent way to save some extra space, and even make your page look great with awesome WordPress themes. Place your elements inside a toggle and in turn, place any number of toggles inside an accordion module to get a fantastic looking page with interactive elements.
Video
Perhaps you want to give a virtual tour of your restaurant to your customers or want to display the making of a signature dish, each of these tasks require you to put up a video on your page. Divi makes that possible with the video module. Simply upload one or define a video URL and Divi will embed the video onto the WordPress framework theme.
Video Slider
Why stop at just one, when Divi lets you attach not one, but multiple videos onto your page? Now you can showcase a variety of things about your restaurant on your website with multiple videos that will appear in a beautiful and standard slider format, and can be added to any column size.
Header
Headers are like the name of the dish you print on your menus, they simply introduce the following content, without giving away much information. Headers can be added on Divi with a lot of customizations. You can change their widths or even adjust their opacity options.
A Web Designer's Dream
Divi has fast become the first choice for not just web developers, but all kinds of web designers, freelancers or business agencies. More and more sites across the globe are embracing Divi's premium WordPress themes every day and using its features to build their websites.
An Amazing Community
When you're among the right kind of people, you automatically start feeling good. Divi's community consists of like-minded and talented people who are all singing praises for Divi and the convenience it has brought into their lives. It is overall a wonderful group to be a part of.
A Theme You Can Trust
Divi has been around for longer than you think. It has in fact been eight years since Divi first started changing websites for the better. And if the Divi dev team's words are anything to go by, they aren't going anywhere anytime soon.
A Theme Clients Love
Anyone who uses Divi once never really gets to stop using for its customers simply keep coming back for more. With such a vast consumer base which is still growing rapidly, Divi is easily the most trusted WordPress theme. This is mainly because clients no longer need to learn WordPress to build websites, they can simply utilize Divi which is much easier.
Control Client Access
Divi understands that you may be possessive or private about your work, and thus has measures which allow you to save your work from getting tampered with by any of your visitors or clients. Only those who you give access to using Divi's roles system will gain access to your designs. Otherwise, no one else will have the power to modify them.
Dedicated Support
Problems with Divi are solved before you even have a chance to think about it. Whenever you run into one, simply contact Divi, and their dedicated team of support staff will be with you and pull you out of your problem in a very short time.
Build Unlimited Sites
Divi gives you unrestricted access to their themes without you having to pay more each time you create a new website. No more purchasing additional licenses for each time you get to building WordPress themes; simply pay once and enjoy for a lifetime
Customization Options Galore
What if you could get your customizations in hundreds and thousands and each has some unique utility that is essential to your website? Well, Divi being the most customizable WordPress theme, gives you that feature plus it also lets you view live previews with its theme customizer.
Tons of Header & Footer Options
Headers are essential for they give meaning to your posts. You can employ headers to introduce your posts to your users, and they can be customized in a variety of ways. Divi lets you choose between alignments such as left aligned or centered. You can decide to opt for either vertical or horizontal navigation. Colors can be changed, transparency options can be modified, or you can even choose navigation styles better suited for mobile phones.
An Intuitive Theme Options Panel
Customizations will always remain Divi's backbone. With so many of them at your disposal, you can't possibly go wrong while building a website that is visually stunning. Divi lets you access all of these options easily with its theme options panel which is quite easy to use. Using this panel, you can enable various Divi features, add third party scripts or employ custom CSS for your pages.
Divi Leads Split Testing
Backed by accurate insights and statistics, Divi has a powerful split testing and optimization system that can't possibly go wrong when it comes to skyrocketing your sales. Use Div builder to gain the benefits of these amazing Divi elements.
Smart Split Testing
Track your user's preferences and interests using Divi's smart split testing tools. Divi's user engagement stats will keep in mind your goals and let you modify your designs or positioning to sort out the most useful combinations.
Powerful Stats & Insights
Making meaningful design decisions no longer have to be about thinking hard about what's working or what's not. All you've to do is make use of Divi leads which gives you the insights needed to boost your sales and conversion rates.
Translated Into 32 Languages
With support for 32 international languages, Divi has truly managed to create a global name for itself in the field of web designing. With customers all over the globe, and rising, Divi might just have to increase its language support even more in the coming years.
Fully Translated Inside & Out
Divi doesn't just translate the front end elements for you; it goes the entire way and also translates the Divi builder interface, thus making it extremely convenient for you to build the best WordPress templates if you need a change of language. All form fields and descriptions will be available in your local language.
Right-to-Left Support
If there's one document that almost everyone reads from right to left, irrespective of their nationality or primary language, it's the menu in a restaurant. But on a serious note, Divi gives you full support for RTL languages. Simply enable one from your dashboard, and Divi automatically switches to RTL mode, with not just the front end elements but also the builder interface fully translated.
Rock Solid Security
Divi has entered into collaboration with cyber security firm Sucuri.net not just to ensure their security but also certify their existing security measures. Sucuri.net has expectedly found no issues whatsoever with the measures already in place by Divi, and thus you can sleep in peace knowing that your website or its contents are safe and secure from any sort of external intrusions or breaches.